Farmstead
Where Amand'eau is now, there was for centuries a farmstead: a house with a forecourt, a yard, a series of outbuildings and a 'great court'. The earliest known owner was the farming and merchant family of Teirlinck. After the death of Judocus Teirlinck (1755-1826) and his wife Anna Theresia De Budt (1777-1856), their unmarried daughter Isabella (1806-1883) continued to live in the parental home for many years. She was very Catholic and on her death in 1883 bequeathed the farmstead to the curate of Sint-Amands, Adrianus Adriaenssen (1849-1920). He lived there for about ten years with a maid and a servant until his appointment as pastor of Loenhout in 1893.
The Hof van Lemmens
That's when the girls next door entered the plot. 42-year-old Clotilde (1851-1932) and 40-year-old Zoë Lemmens (1853-1946) were unmarried sisters who had lived all their lives in a farmstead dating from 1672, to the left of that of the Teirlinck family. When they learned that the curate was leaving for Loenhout, they thought they might buy the house next to their own, with its 'storey, stables, forecourt, courtyard and outbuildings'. Thanks to an inheritance from their recently deceased father Jan Lemmens, a large land and property owner, they had the necessary means at their disposal. The sale was concluded on June 23, 1894. Afterwards the Lemmens sisters probably continued to live in their parents' home and rented out their new purchase.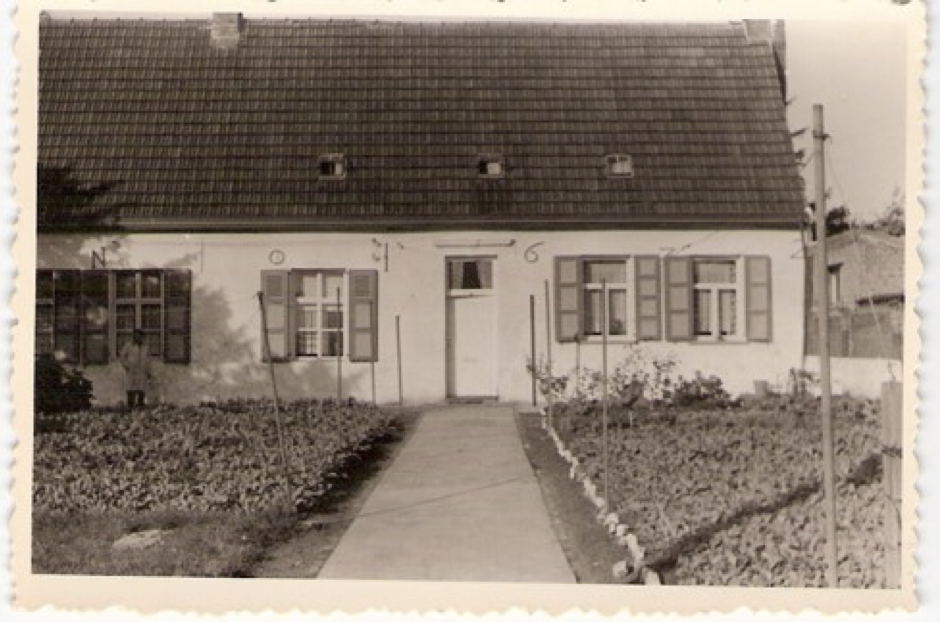 Man-of-all-work
Fast forward twenty years and the Lemmens sisters are getting on a bit. They asked one of their tenant farmers if his eldest son could come and work for them. In 1912, 15-year-old Henricus De Bondt (1897-1965) moved from Breendonk to Sint-Amands. 'Rieke' looked after the garden, he cooked and took care of all general housework. In 1914 the old Teirlinck house was hit by Belgian artillery and heavily damaged by a fire. After the First World War, the Lemmens sisters received war compensation and decided to rebuild it as a large mansion for themselves. We do not know when the works were finished, but correspondence shows that Clotilde, Zoë and Rieke were occupying their new home in 1923. The parental house with its outbuildings, on the left, was now rented out in its turn.


A black witch
Clothilde died in 1932 at the age of 81. Rieke stayed on, taking care of the house and garden, of Zoë Lemmens and her big, red dog Dora. According to tradition, he was a quiet, good man, rarely seen without his white work jacket. Miss Zoë always wore long black skirts and a black cap. She had difficulty walking and leaned on a walking stick. The neighbourhood children looked at her suspiciously and called her an old witch, but Hendrieke patiently led her to church on his arm. There she had her own pew with a brass nameplate beneath the two stained glass windows that she and her sister had years ago donated to the church. When Miss Zoë was over ninety and in need of more care, Marie De Bondt (1901-1954), an unmarried sister of Rieke, joined him at Sint-Amands to help out.

Rieke Lemmens
On her death in 1946 Zoë Lemmens left the majority of her possessions to the Scheut Missionaries. However, she gave the mansion, the old farm where the sisters had used to live and the large garden behind both houses to her faithful servant who had worked for her for 34 years. He was known to everyone as Rieke Lemmens. He and his sister Marie continued to take care of both houses and the garden, but Hendrieke also assisted in the church and in the 'patronaat,' the Catholic community meeting room in Sint-Amands. In addition, he turned up as an occasional cook for communions, weddings and parties. He didn't have a car, so if his customers couldn't come to pick him up, he transported everything by bicycle. At the parties for which he cooked it also pleased him to dress up and give little theatrical performances.
Expropriation
In 1954 Marie De Bondt died and Rieke was joined by his second unmarried sister, Thérèse (1904-1993). She was very sociable and quickly became involved in Catholic community life. But early in 1965 there was an unexpected turn of events. The old farmyard and the grounds behind it were expropriated for the establishment of a state school, as a counterpart to the existing Catholic education in the municipality. Rieke, a bit older now, found that his life had changed dramatically. Shortly afterwards he suffered two strokes and in June 1965, he died.
Auntie Trees
The 61-year-old Thérèse stayed on. She lived in the left wing, where Amand'eau is now housed, while the right wing was first rented out and then converted into a garage. The main house was hardly used. 'The annual fairs and other celebrations were held in one of the large reception rooms,' say her cousins ​​Leo and Frans De Bondt, who in turn came to help their Auntie Trees with the maintenance of the house and garden.

'We only went into to the other rooms to clean them. On the mantelpieces were saint statuettes, and crucifixes and large paintings hung on the walls. The whole house was just like a rectory, with long corridors running the length of the ground and upper floors. An imposing oak staircase connected the rooms with their high closed doors and led gracefully up to the spacious attic with its smaller rooms, dormer windows and long drying lines for the laundry.'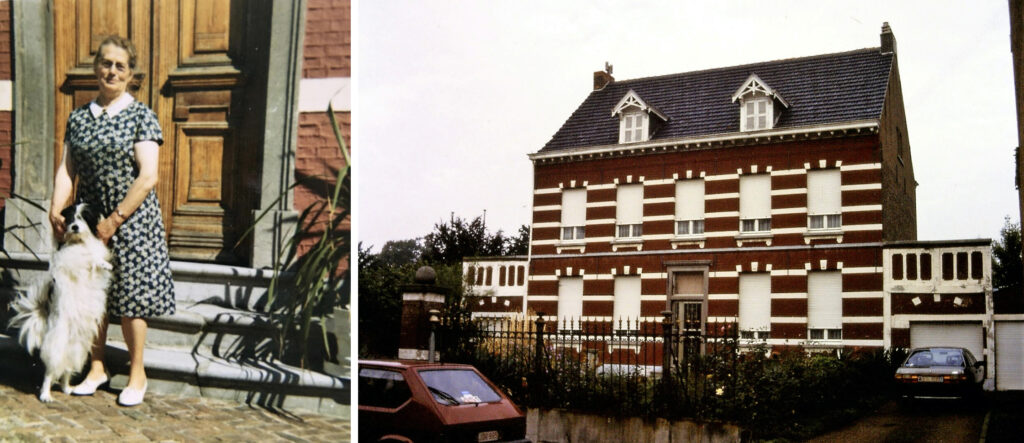 Amand'eau
Thérèse De Bondt lived in the premises that are now Amand'eau for almost twenty-five years. In 1989 she moved to be with her family in her native village of Breendonk. In 1991 she and her cousins ​​Leo and Frans decided to put the house, where for so long time had stood still, on the market. Ann De Block, a young insurance broker from Overmere, spotted this sleeping beauty and saw its potential. Together with her then husband she decided to rise to the challenge.

Step by step they brought about an unbelievable transformation, but sometimes life takes unexpected turns. Ann left her house in 2013 and was only to return in 2019, full of big plans to bring her 'stately old lady' back to life – together with her new partner. It had been her dream to be able to welcome guests here in a holiday apartment. Unfortunately, she didn't witness the completion herself, but from the summer of 2021 I would be happy to receive you in Amand'eau. It is the name that Ann chose, a perfect synthesis of her love for Italy and her village by the water.

Koen De Vlieger-De Wilde,
thanks to Stanny Van Grasdorff and Leo & Frans De Bondt